How Small Businesses Can Plan Effective Websites That Actually Generate
New Customers

While Helping You Grow Your Business and Make

More Money

!

The Website Success Factors System is Easy

From The Man With The Web Plan – James McLaughlin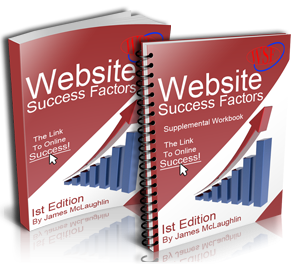 Dear Small Business Owner / Entrepreneur,
Have you struggled with getting traffic on your website that actually generates leads and new sales?
Or are you a Business owner in the process of planning a website?
We have created a thorough system that walks you through every step in the process of getting your website listed in Search Engines to drive relevant traffic to your website.
We'll then show you how to turn that relevant traffic into leads or sales for your business.
If you already have a website this system is the key to turning it into a tool for growth. Does your current website . . .
Generate 0 leads or new customers
Just talk about your company, services and/or products adding 0 value for your customers?
Never get updated with fresh content.
Have you ever said one of the following things about your website?
My website doesn't generate any new customers.
I just have a website to send customers there that I talk to.
We needed to get a website since our competitors all have them.
I don't know how much traffic my website gets.
This was my all time favorite that I actually heard from a successful business owner-
"We don't want to get our customers confused by going online since they may find our competition. We just want them to call our 800 number to re-order."
Or you're just a business owner who rationalizes that your customers don't go online.
Then it's time RIGHT NOW to make the decision – stop compromising the growth of your business and rationalizing with excuses why YOUR WEBSITE SUCKS! It's time to realize that online marketing will be THE #1 KEY TO GROWING YOUR BUSINESS over the next decade.
If you're a Business owner in the process of planning a website. . .
And you're looking to just get your site up as fast as possible for as little cost as possible. Then don't expect results, close this web page, delete it from your web browser history, and never come back.
Better yet, don't even bother creating a website for your business. Save your money and let your business stay where it is while your competition continues to pick up all the new customers searching online.
But if you are serious about growth and the potential that the Internet offers to businesses I'd like to invite you to read on. . .
I'll show you how to turn your website into your top salesperson that works for you 24 hours a day 7 days a week while you learn the following benefits: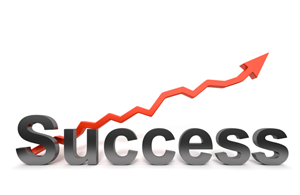 Take Control of Your Website and It's Outcomes!
How You Can Easily Use The Techniques Successful Websites Use to Get Listed in Search Engines Like Google
How to Add Value To Customers So They Remember Your Business And Sign Up For More Information
How to Get The Best Web Designer For The Best Price
Whether you're a local business, regional business, or global business, this system has the recipe for you to use your website as a sales tool that grows your company. You just need to follow the system and gather all the ingredients together, not leaving it up to someone else to plan.
Do you know what the #1 AVOIDABLE mistake businesses make with their website is?
It's leaving it all to a web designer that they just providied some brochures and marketing information to and not getting more involved with the planning themselves.
This is what is referred to as a brochure website. This will take care of the 3% of customers that are ready to buy but it won't attract anyone else. This leaves out the 97% of your other potential customers.
In today's new economy customers are more skeptical than ever and you have to add value to them to get their attention. Customers still WANT to buy but they DON'T want to be sold! More and more customers are using the Internet each day, getting higher speed connections with new more powerful computers. This creates massive opportunities to connect with these customers and drive growth for your company.
The Website Success Factors System shows you, step by step how to capitalize on these opportunities.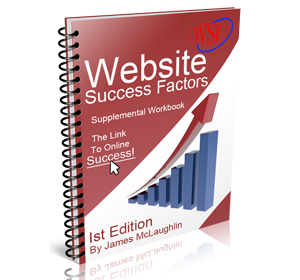 As you read through the Website Success Factors System, you are prompted to write down your information in the included Supplemental Workbook.
As you learn each component of a successful website you take action on gathering the right information and ingredients. The end result is an entire set of content, assets, requirements, and plans that when combined give you a successful website that can be found in Search Engines and brings you new customers and sales.
All you'll have to do is hand over the plans to a web designer that will follow your clear directions. But don't worry, I show you how to find a talented web designer from the best places available on the web. I also show you where to find a website designer for a fraction of the cost of a typical project using the techniques large companies use to bring their costs down.
So what makes a Successful Website you would ask?
There are four main ingredients-
Quality research into your customers and the language / search terms they use
Tailoring quality content based on your research that adds value to your customers by educating them in some way.
Making sure your website always tries to lead your customers into your sales process.
Following the right steps to get ranked for your top search terms in Google. I show you straight out of Googles mouth how to accomplish this.
See What Other Small Businesses Are Saying About Website Success Factors: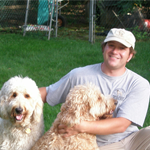 "My previous web site was up for 2 years and didn't generate one lead. Once our new website was live using Website Success Factors I was shocked at the number of new customers we started to get!"
– Chris Rago, Owner of Doggy Deuce Removal Service and Pet's Best Friend, www.DoggyDeuceRML.com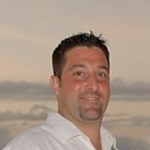 "Investing in my website was the best marketing decision we've made in years thanks to Website Success Factors. We received much more leads and calls than from our Yellow Page Ad which we have now gotten rid of. Thank you!"
– Michael Baldino, Owner of JAA Vending – JAAVending.com
See What's Included With The Website Success Factors System: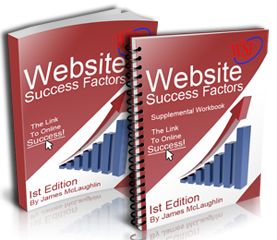 Website Success Factors 80 Page eBook
Website Success Factors Supplemental Workbook
Writing For The Web Templates
Writing For The Web Real World Examples That Worked
Web Designer Organization Checklist For Assets and Planning
BONUS – Web Designer Audio Interview
BONUS – Inbound Website Links – over 1,000 sites!
BONUS – Local Search Marketing Guide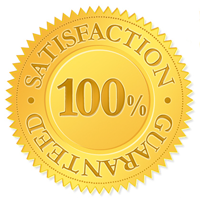 If You're not 100% Satisfied With The Information That We Provide You After Following Our Plan, Simply Email Us Within 90 Days and We'll Issue You A Full Refund!