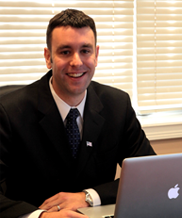 James McLaughlin got his start in Internet Marketing back in 2000 when he got a job for GrandPrix.com, a news and information publication and website for Formula One racing that was launching an online store. James joined the team to setup the catalog of products, develop the navigation and hierarchy of the site, develop content for the site, run email marketing campaigns, and drive sales. But this wasn't where he wanted his responsibility to end.
After launching the online store portion of the website James became enamored with the diversity of the sales that came in from all over the world. His curiosity peaked when he realized this information could empower him to help the company grow their online sales. He constantly reviewed stats to see how many people came to the site (which at the time people still referred to them as "hits"). The amount of data and insight was priceless and he knew it was critical to the growth of sales on the website. After noticing that search engines provided the most volume of referrals, he was determined to figure out how to get to the top of the list to drive more traffic.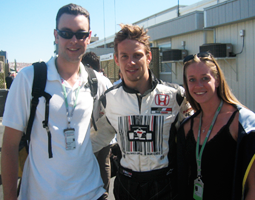 James continued to study the best ways to drive new traffic as well as how to more effectively convert visitors to sales on the web. While staying on with the company for 5 years he continued to drive year over year growth while working on other aspects of the business. He played an integral role in testing and launching a content management system for writers of the magazine and had multiple articles he wrote published in the magazine and website. He not only immersed himself in the aspects online marketing, but also the content of Formula 1 racing getting to travel to Europe and Canada to view car races.
After 5 years James passion for Internet Marketing grew stronger and he wanted to apply what he knew at a large company. He focused his job search on Fortune 500 companies and succeeded by landing a job with Canon USA in 2005. He quickly became an influential member of the team providing online marketing support to the consumer product divisions. His role quickly expanded to have responsibility over the Canon Online Store as well.
During James' time at Canon he immersed himself in learning and mastering Ecommerce and Online Marketing including using Google AdWords, new aspects of Search Engine Optimization, Affiliate Marketing, Email Marketing, Conversion Optimization, and overall strategy to drive exponential growth. He trained with the top Internet marketers at events like Search Engine Strategies, Internet Retailer Conference, Affiliate Summit, and Ad Tech.
James differentiated himself by using his free time to read books and publications in Internet Marketing while keeping his mind open to new ideas and trying new techniques to test and optimize to see what works best. During his time at Canon he was promoted to supervise the Internet Marketing team and translated Executive Management's goals to Strategy directly to the tactics that were used on a daily basis to implement that strategy. Each year James was a significant contributor to above average growth for online sales and traffic.
At the end of 2009, James went on to pursue his career further consulting for a manufacturer of inks used for body art and cosmetics, INTENZE Products. After less than a year with the company James has already helped them develop a strategy for their direct business that close to tripled their sales!
In addition to the work James has completed for these large companies, he has provided consulting to hundred's of websites for small businesses. His friends, family, and other members in his community have come to James for advice on growing their business utilizing the web. The main thing that James heard when he asked businesses about their website was, "it doesn't get me any new customers". Many business owners were willing to accept this as a truth, but he knew this doesn't have to be the case.
Every chance he had he provided his insight and expertise in what can be done for growth. Over the last year James has put together all of the strategies he has seen success from in the form of a book, supplemental workbook, and additional resources – The Website Success Factors System. Since he doesn't have the time to work with all of the businesses that need help he knew this was the opportunity to positively impact the largest amount of businesses out there. After developing the system James has branded himself, The Man With The Web Plan to let businesses know the strategies and plans exist but business owners must be involved in the planning process to find success.
You too can achieve growth for your business and website. Take a step in the right direction by following The Website Success Factors System and being lead by The Man With The Web Plan, James McLaughlin.
Learn more about the successful plans businesses use to get new customers online.